CASE STUDY
GLJ-ILRF Increases Donor Recaptures By 84% With Instil
Ready to discover how to prioritize interactions over transactions and win back lapsed donors?

Watch the video case study, and follow along with even more information in the pdf version.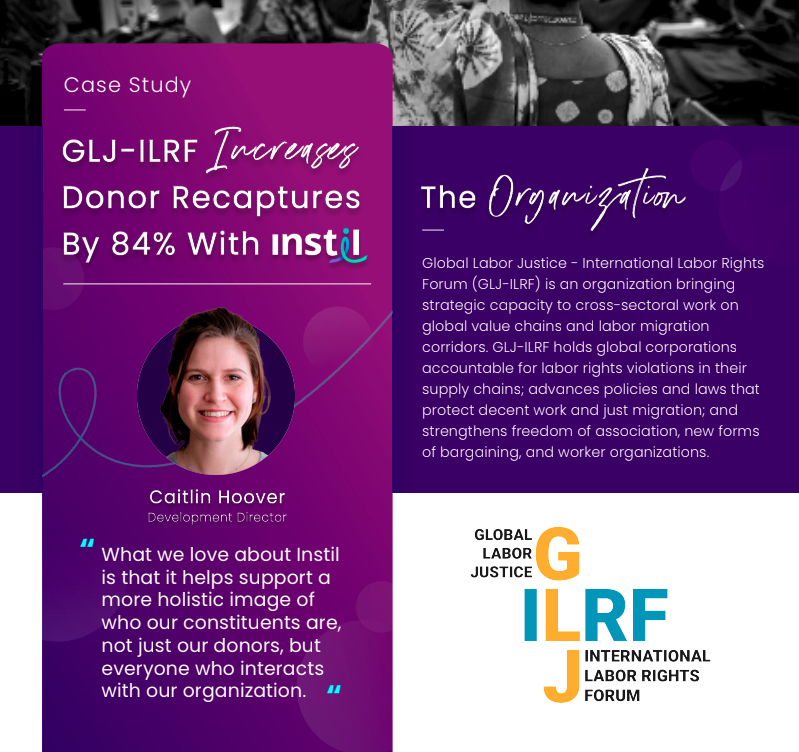 POWERFUL RESULTS
Download the Case Study
After their organizations merged, GLJ-ILRF's Development team built a brand new department from the ground up, including building their dream data management plan through creating an SOP and investing in intuitive technology. Download the case study to see how they did it - and their amazing results.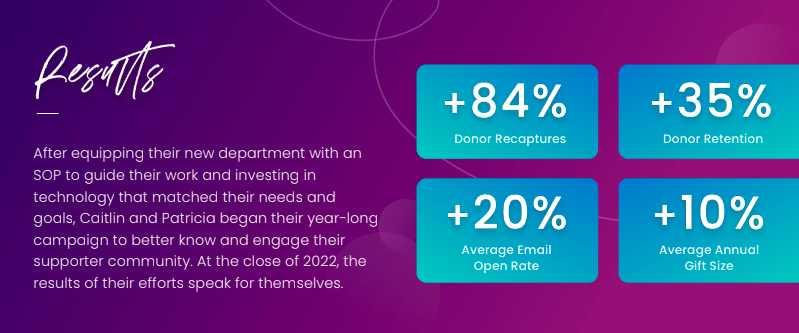 See what Instil can do for you.